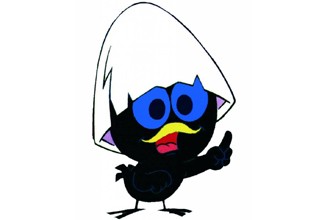 ---
No products found...
"They are great and I was small, and that's not fair, oh no." That is the well-known statement of Calimero, a small, black chickens chick wearing half of the egg where it comes out still on his head. The sign character was first drawn in 1963 by the Italian artist Toni Pagot. Calimero first appeared in a detergent advertising, and was not black but very dirty. By detergent should he be clean again.
Eventually there was a television series made with Calimero in the lead role, which also appeared on Dutch television from the 90s.